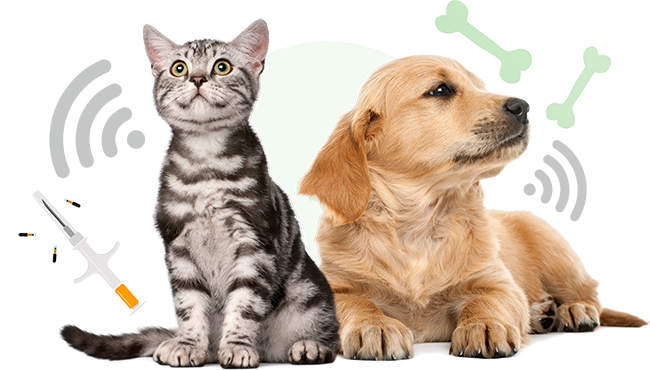 DOG ULTRASOUND SCANNING
We offer a non-invasive, mobile dog ultrasound scanning from 30 days onwards at Canine Scanning. This procedure can be carried out at your home for your convenience. Keep up to date with your dog's progress throughout pregnancy and ensure she is healthy enough to carry a litter with our dog pregnancy scans.
Mobile Dog Ultrasounds
Forget the travel – let us bring our dog pregnancy scan to you for less hassle in a comfortable, familiar environment for your bitch. We understand that an unknown environment can unsettle your dog. Therefore, performing an ultrasound in the comfort of your own home can provide a much more relaxing and less stressful experience.
If you're based in Yorkshire and require a mobile dog ultrasound, Canine Scanning can provide you with this service. Our mobile dog scanning covers a 60-mile radius of Ripon. Contact us directly to discuss your location and whether we can provide this service. 
The Benefits of a Pregnant Dog Ultrasound
From 30 days, we can perform a pregnant dog ultrasound to check her progress and detect any puppies. At Canine Scanning, our recommended time to complete a pregnant dog ultrasound is around 30 – 35 days. However, the earlier end of the scale is always preferable. If you require an even earlier scan, it is possible from 18 days.
Some of our competitors will only carry out ultrasound scans from 35 days. However, we prefer an early dog pregnancy scan to detect any underlying issues, such as reabsorption and uterine problems. The health of your bitch is our priority, and earlier scanning has helped us to save countless dogs and detects serious health issues.
Not only do we scan your dog for possible puppies, but we also check the overall health of your bitch throughout the process. Our ultrasounds are 100% safe for the mother and unborn puppies. 
Ultrasound Scanning – Prices
We charge £30.00 for our Ultrasound Scanning service at our premises. We also offer a mobile Ultrasound Scanning service where we can come to your location.
Please get in touch with us to discuss pricing for the mobile service. We operate within a 60-mile radius of our office location.
Yorkshire Mobile Pet Microchipping Service operating
60 miles around Ripon.